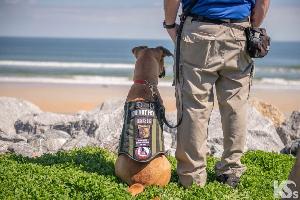 Legends Pet Care Services
Legends Pet Care Services is a veteran owned and operated company. We care for pets of all kinds but especially dogs. K9s For Warriors is a perfect fit for us to help our veteran community.
Help us help those who served and helped protect our freedoms so we can do the things we do every day. Serving our country was one of the greatest honors of our lives. Now we want to give back to those who servied and what better way than to support K9s' program and mission! Thank you for your support.
Determined to end veteran suicide, K9s For Warriors provides highly-trained Service Dogs to military veterans suffering from PTSD, traumatic brain injury and/or military sexual trauma. With the majority of dogs coming from high-kill rescue shelters, this innovative program allows the K9/Warrior team to build an unwavering bond that facilitates their collective healing and recovery.
View More

Achievements

$1,000 Raised
Meals for Four Warriors
Event Honor Roll
Legends Pet Care Services Proceeds
$1,136
Legends Pet Care Services Corporate
$392
Legendss Pet Care Services Corprate Donation
$100
Legends Pet Care Services Corporate Donation
$100
Legends Pet Care Services community fairs
$25
Recent Donors
Legends Pet Care Services Proceeds
Legends Pet Care Services Corporate
Lockwood Family
Legendss Pet Care Services Corprate Donation
Legends Pet Care Services Corporate Donation